Robotized areas: all the advantages
Apes Srl proposes the design and construction of entire automatic production lines or separate robotized areas: these are machines that are located inside an automatic work cell where programmable robots operate. Robotized areas can be implemented in different industrial sectors and optimize production processes to obtain high quality products. They are also very flexible tools that adapt to different processes: it is in fact possible to quickly reprogram and reconvert the robots to allow them to carry out different types of processes.


Apes Srl is dedicated to the creation of robotized areas aimed at the production of:
stainless steel sinks for household use;
stainless steel sinks for large kitchens;
electric boilers and water heaters;
muffles for electric, gas and microwave ovens;
dishwashers, washing machines and extractor hoods for kitchens.
Apes has always worked with cutting-edge technologies to supply robotized areas and automatic production lines that effectively respond to customer needs. The machines can be programmed to perform various tasks while also managing to ensure the automated completion of an entire production process.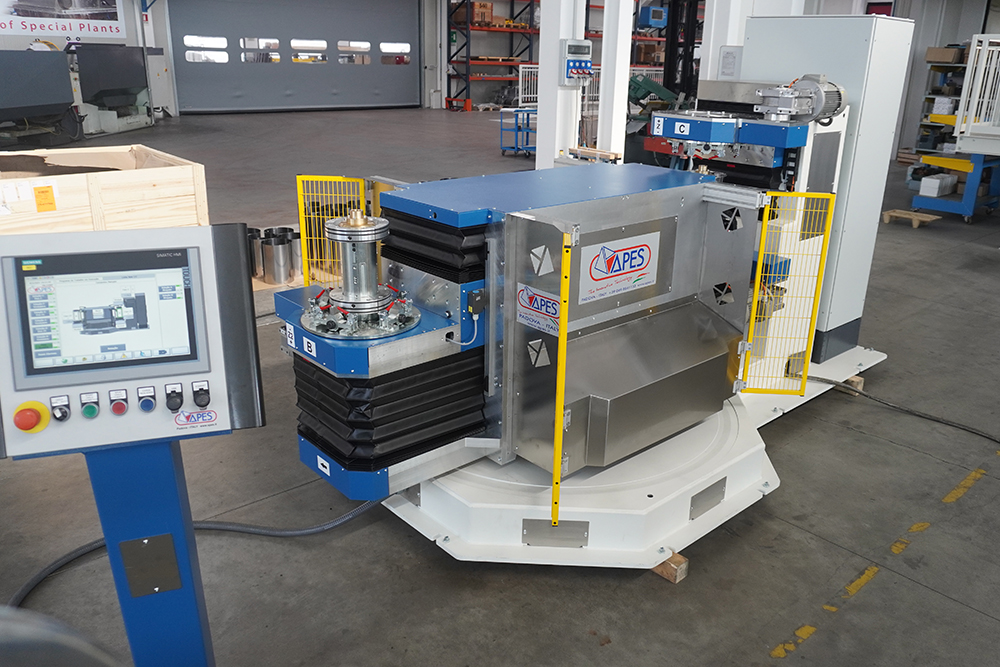 Robotized areas: the advantages 
What are the main advantages of robotized areas?
Automating industrial processes allows you to reduce repetitive tasks for personnel, entrusting them to robots, thus improving productivity.
The production line is less discontinuous and there is less margin for error as the machinery does not need to take breaks.
Robotized areas are also convenient from an economic point of view: following a necessary initial investment, considerable savings are then made on the budget allocated to manpower.
Finally, the robotized areas improve the level of safety in the company.