Apes is present in the Italian and international market for the supply of industrial systems and automations. 
In particular, we design and manufacture single machines or complete lines, robotic cells for sheet metal working, bending, welding, cleaning, grinding and any necessary operation. Our machines are entirely designed and built turnkey.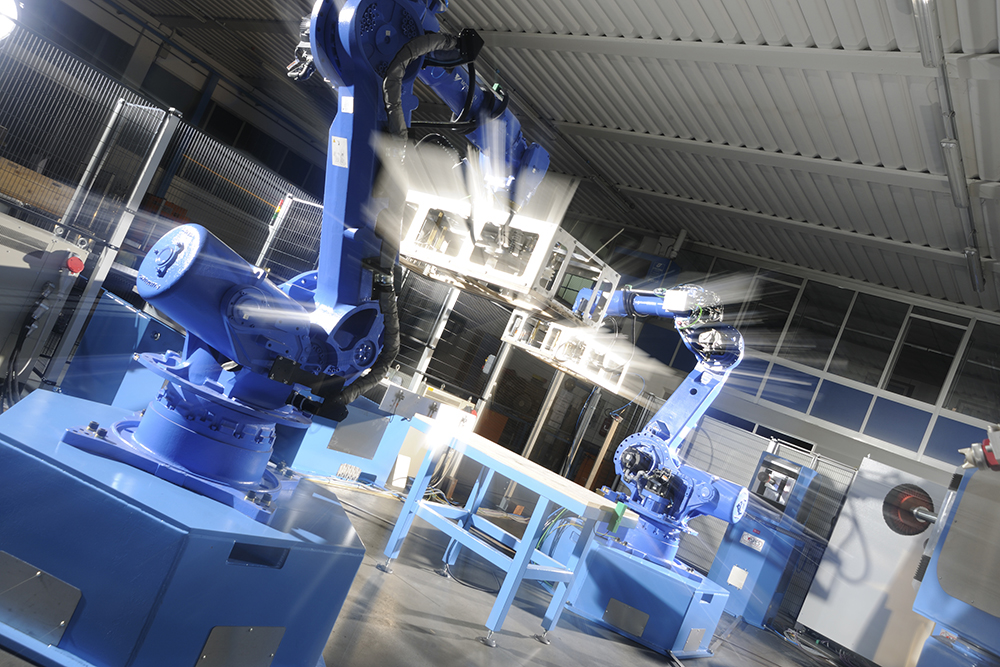 Automation has always characterized our systems, thanks to the constant updating of our technicians we are able to supply systems of high qualification and production standards.
We create semi-automatic or fully automatic plants for sheet metal transfer and processing, robotic islands and special plants for the production of household appliances, pans, expansion vessels and whatever the customer requests. 
Discover the services dedicated to Apes customers